Mini Aussiedoodle Puppies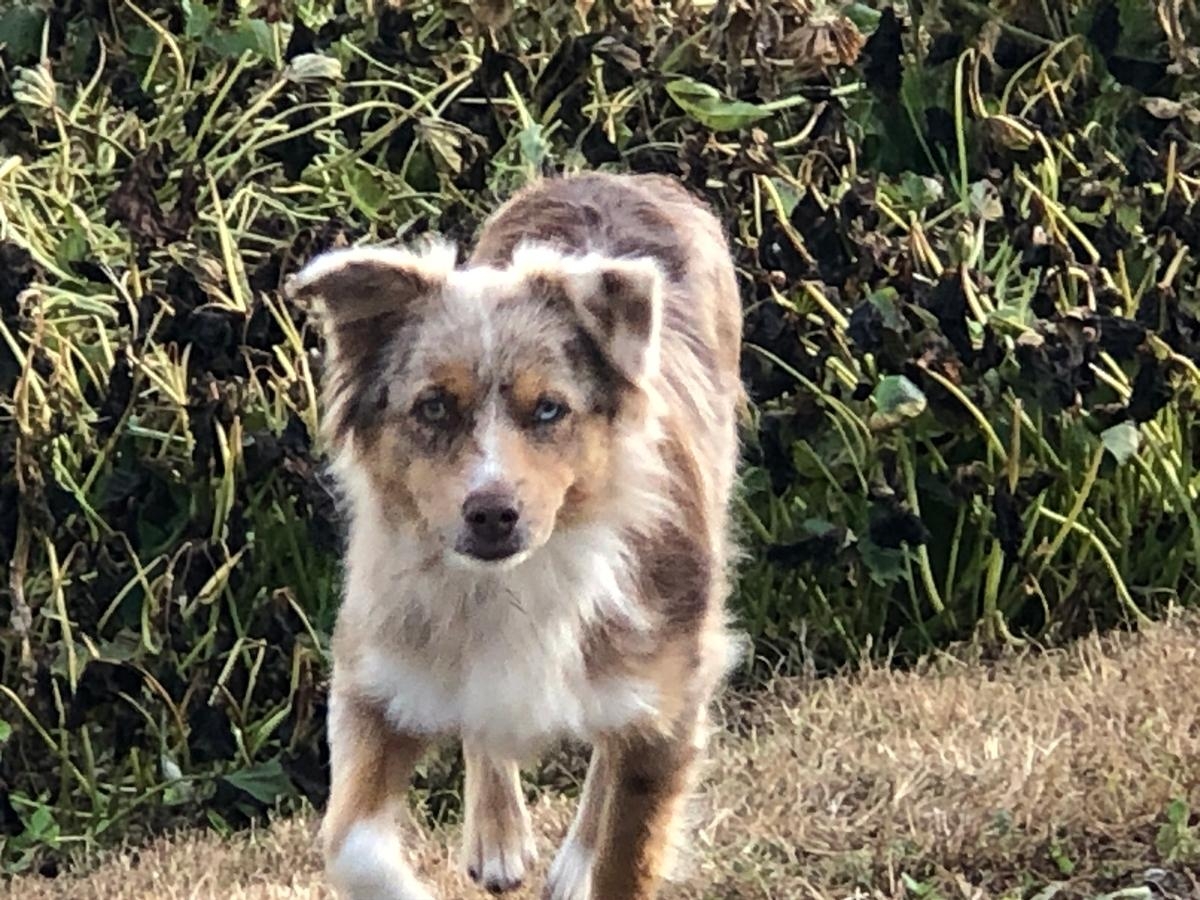 The mini F1 Aussie doodle is an excellent choice if you are looking for an intelligent and small companion. This mixture of the toy poodle and Australian Shepherd has created a hybrid that is super intelligent. Excellent with children, very easy to train, and a loyal companion, this is a dog that will fit right into any family.
What is the size of a Mini Aussiedoodle?
The average size of our mini Aussie doodle is around 12-18 pounds at maturity. This is ideal for travel or inside living. Gender does not play a role in their size, and does not change their temperament.
What is the coat line on an Aussiedoodle?
The mini Aussie doodle will have a non-shedding hypoallergenic wavy to curl coat, of normal density and medium length, making it easy to care for. Brushing is seasonal since they do not shed much. This is perfect for those who don't have time to constantly groom them. Our little mini Aussie doodle can have different combinations when it comes to their looks because of the difference between their parent's breeds. They can have a wide range of color options and combinations. Color possibilities are black, white, silver, blue, red, brown, or gray, with brown or blue eyes.
Is it hard to train an Aussiedoodle?
Because of their intelligence and desire to please, these little mini Aussie doodles are very easy to train. They will obey commands keenly, and if socialized at a young age, they can get along well with all types of animals and children.
What is the temperament of an Aussiedoodle?
The mini Aussie doodle is on the nice side in temperament. Because of this, they are not ideal guard dogs since they love to be around people. The mini Aussie doodle is a laid-back dog that loves to play and be with the ones they love.
How much exercise does an Aussiedoodle need?
The mini Aussie doodle is active, they need about 40-60 minutes of exercise daily to maintain their energy and mental levels. They make great running companions, as long as you can spend time with these dogs inside or outdoors, they can adapt to either apartment, condo, or inside living.
Do Aussiedoodes have health problems?
As with any breed, there can be health issues. It is essential to keep up on all health checks with your veterinarian throughout their life.
The mini Aussie doodle is the most suitable choice for families with children, as they are a gentle breed that will not be aggressive when playing with children. Our puppies love to be surrounded by their human family, therefore they will appreciate the presence of young kids to play with and look after in their unique way.
Mini AussieDoodle Litters For Sale
Lindsey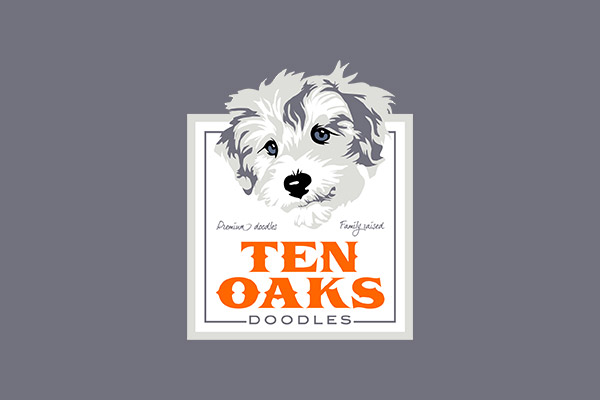 Breed: Mini AussieDoodle
Availability: Available For Purchase
Litter Born: 09/22/23
Price: $2,800.00
Rubbles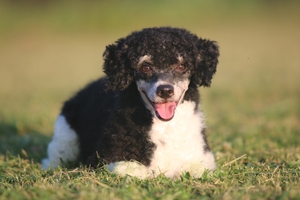 Lindsey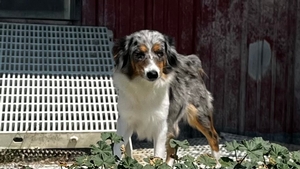 Lindsey and Rubbles had their first litter of mini aussiedoodle puppies, September 22! 4 female, and 1 boy, all are doing great! Blue Merel, chocolate Merel, and black and white fur coats. Each one adorable!
Mini AussieDoodle Puppies for Sale
We currently have no Mini AussieDoodle for sale. If you would like to be notified, please contact us and we will notify you when our Mini AussieDoodle become available.
Mini AussieDoodle Past Litters