How to Avoid Being Scammed When Buying a Doodle Puppy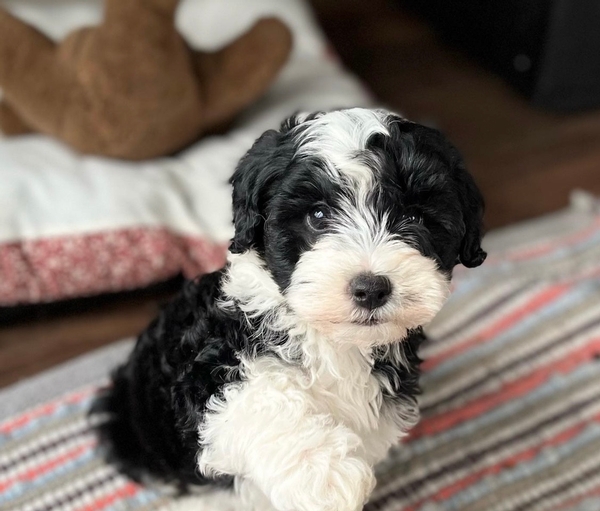 10 Red Flags to Watch For:
No Phone Calls - Reputable breeders will always communicate with you by phone or in person.
No Papers for the Dog
Payment Accepted only by Money Transfer or Prepayed Cards
You Cannot Pick up The Puppy in Person - If the only way to receive the puppy is to have it shipped.
Repeating Photos - Ask for multiple photos of the dog, many scammers will use the same ones
Take Your Time - If a breeder is pushing for the sale of the dog and using phrases such as: "They have to get rid of the dog", "Cannot care for the dog anymore" etc.
Compare Prices - If the asking price of the dog is way below the average price of that breed, this should be a red flag.
Communication - If the communication is poor grammar and broken English.
Ad Websites - Ads are only on eBay or Craigslist.
Price Increases After the Sale - A Reputable breeder will guarantee the initial quote they give you. No extra costs after the sale.
How Can I Find a Reputable Breeder?
Knowledge of the Breed - Reputable breeders will have knowledge about the genetics of the dog and its breed.
Communication - Good breeders will take the time to talk with you and will want to meet you. Ask to schedule a time to meet them.
Health Testing - Many scammers claim they health test their dogs but don't share the results. Ask for proof and the results of the tests.
Posted in: News